Beech Island Rural Community Water & Sewer District
---
WARNING – DOXO Bill Payment – WARNING
We want our customers to be aware of a third-party online bill pay system called DOXO. This company has set up an Online Payment Page claiming to be affiliated with Beech Island Water and Sewer District. DOXO is a third-party online bill payment website that allows people to pay bills online through the DOXO website. They are NOT affiliated in any way with Beech Island Rural Community Water & Sewer District
DOXO on-line bill payment website may charge extra fees, and Beech Island Rural Community Water & Sewer District cannot control when our office will receive payments from DOXO.com, possibly resulting in a late payment fee or disconnection due to non-payment.
We advise customers to ONLY utilize the BILL PAYMENT tab on our website or go to SecureUtilities.com to pay online.
---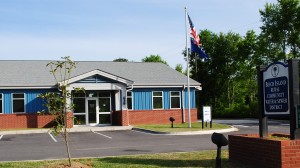 A South Carolina Special Purpose District established in 1965.
Provides water service to the community of Beech Island as well as outlying areas of both Jackson and Warrenville.
Located at 630 Beech Island Avenue the office facility has a customer lobby, drive up window and night depository.
Phone: 803-827-1004
 " This institution is an equal opportunity provider and employer"